If you have a registered private school or a registered hotel, or a CAC-known bussiness, then the information in this post is apt for you.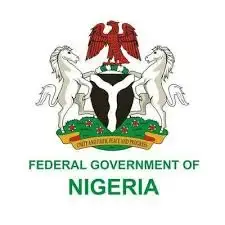 On Monday, the Federal Government of Nigeria released a Twitter post calling on all Nigerians having registered bussineses in educational sector, hospitality bussiness, or craftmanship to watch out for different dates for registration for the Payroll Scheme.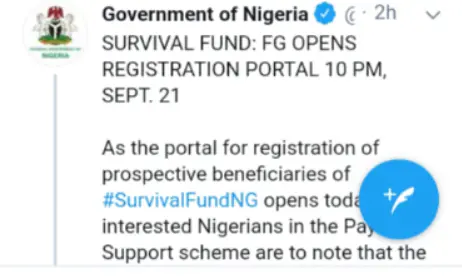 Payroll Scheme was introduced to assist failing small and medium businesses in the country to pay salaries to their owed workers in the storms of the effects of the wordly pandemic.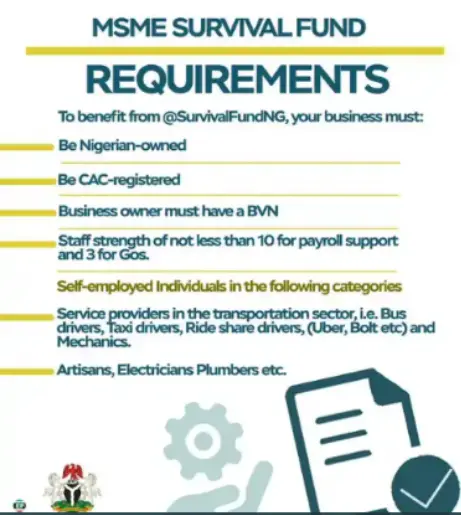 So in the light of this, the FG said for educational institutions, registration commences 10:00 p. m Monday 21st September; and for hotels and other hospitality businesses, the registration date is 25th September; for craftmanship bussineses, the date is 28th September.
If interested in benefiting from the Survival Funds, then mark you date from the list of dates Federal Government released.
Thanks for reading my posts. Kindly like my page and follow my posts. Drop your comments as well.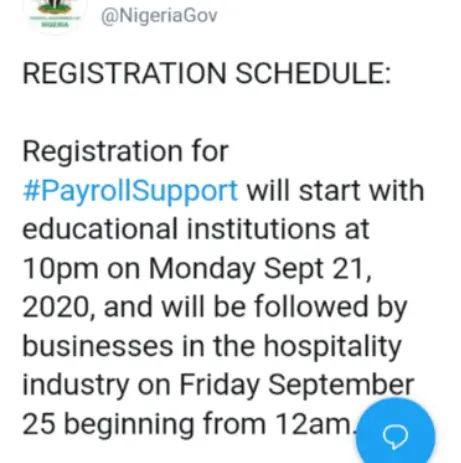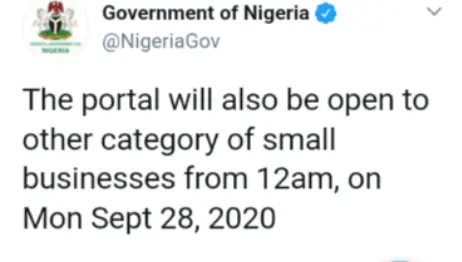 To get started with your registration click here